Last fall, Pinterest unveiled the Smart Feed – a new home feed display ranking each pin based on a user's interests and Pinterest history. With the new Smart Feed, Pinterest weighs each pin on a variety of factors. Incorporating search terms into the descriptions is the leading factor in how often a pin is seen in a feed, but the amount of engagement a pin receives is the second. The number of repins, comments and likes a pin receives bumps it up in the Pinterest algorithm – meaning pins with high-engagement receive high visibility and continue to gain traction over time.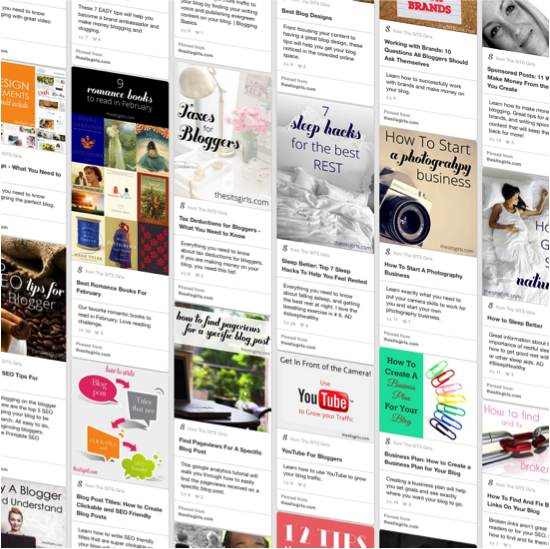 For highly visual brands, Pinterest is an excellent way to increase brand awareness and generate long-term impressions and traffic.
Adult women, and even men, are increasingly using Pinterest, with the total proportion rising 7% in the past year, according to Pew Research Center. Through our experience working in this platform, we have seen food and drink recipes, fashion and crafts perform very well. We've turned a paper towel brand into a DIY superstar, a commodity food ingredient into a delicious entrée and an undergarment into a fashionista's OOTD secret. Let us help you brainstorm how to best integrate your brand into a Pinterest-worthy campaign. Below are several of our unique offerings to attract new consumers and engage your current fans.
• Our Pinterest Promotions build awareness of your brand by encouraging fans to pin an image, using the campaign hashtag, for a chance to win a prize. Highly engaged influencers promote the Pinterest promotion on their social media channels and drive their followers to the contest.
• Similar to our Massive Tweet Campaigns, our Massive Pin Campaigns generate viral activity for your brand on Pinterest. We engage 100 Massive Sway influencers to pin one image each, during a 24-48 hour period. Sway Group works with you to include the key messages of your brand before sharing with the selected influencers for distribution.
• Our latest offering is a dedicated one-hour Pinterest Party to increase brand awareness and drive traffic to your website. Followers will RSVP to join the discussion and will be guided by party hosts who will pin curated content (one pin per minute), dedicated to the party theme.
The proof is in the numbers.
Recently, two of our Sway Roster influencers partnered with a top brand to create branded recipes and tablescapes (For you Pinterest newbies, tablescapes is the term for a creatively designed table arrangement that showcases a specific collection or theme). Within one month of posting, the content created by our influencers was pinned 26,891 times, with a total of 38.3 million Pinterest impressions for the brand.
Contact us today to brainstorm your next Pinterest campaign.