Have you ever second-guessed running a blogger sponsorship, for fear that Google's nofollow link requirement would make the endeavor an SEO failure? Sway Group CEO Danielle Wiley addresses this common misconception in her latest Marketing Land article, titled "The Fatal Mistake Content Marketers Are Making With Nofollow."
She writes,
When marketers focus too much of their attention on search engine optimization (SEO), they lose sight of the big picture. Do you want to create brand awareness? Connect with the vast, highly engaged audience of a popular blogger? Bring real traffic back to your own website? Drive sales? A nofollow link can do all those things and more.
Danielle explains what nofollow means for marketers, and shows how sponsored posts still spark conversations even if (especially if) they follow Google's search engine Terms of Service to the letter. Learn how transparency drives online credibility, and why good content will always win over search ratings trickery:
Key publishers can deliver branded content that's compelling enough for readers to share with their network of friends and followers. In turn, their socially active connections of influencers will share, re-blog, link and drive brand awareness. This is where a paid strategy results in earned media, and there isn't a Google requirement in the world that can stop it from happening if your content is on target.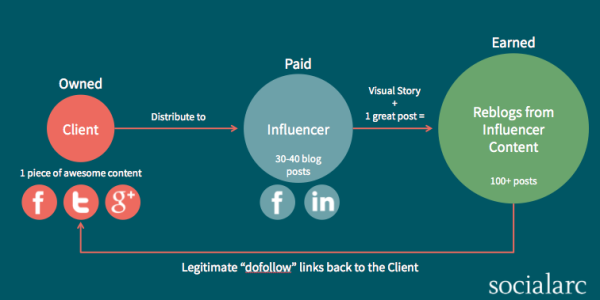 Read Danielle's entire article here, and check out the rest of her Marketing Land articles.